There are several factors that can cause dark under eyes, from hereditary under-eye pigmentation to lack of sleep. Dark circles under the eyes aren't always a cause for concern and can appear at any age and any time of life – but they aren't always appreciated when trying to achieve a radiant, refreshed appearance.
Read on to discover what causes dark circles, how to get rid of them, and the best eye cream for dark circles.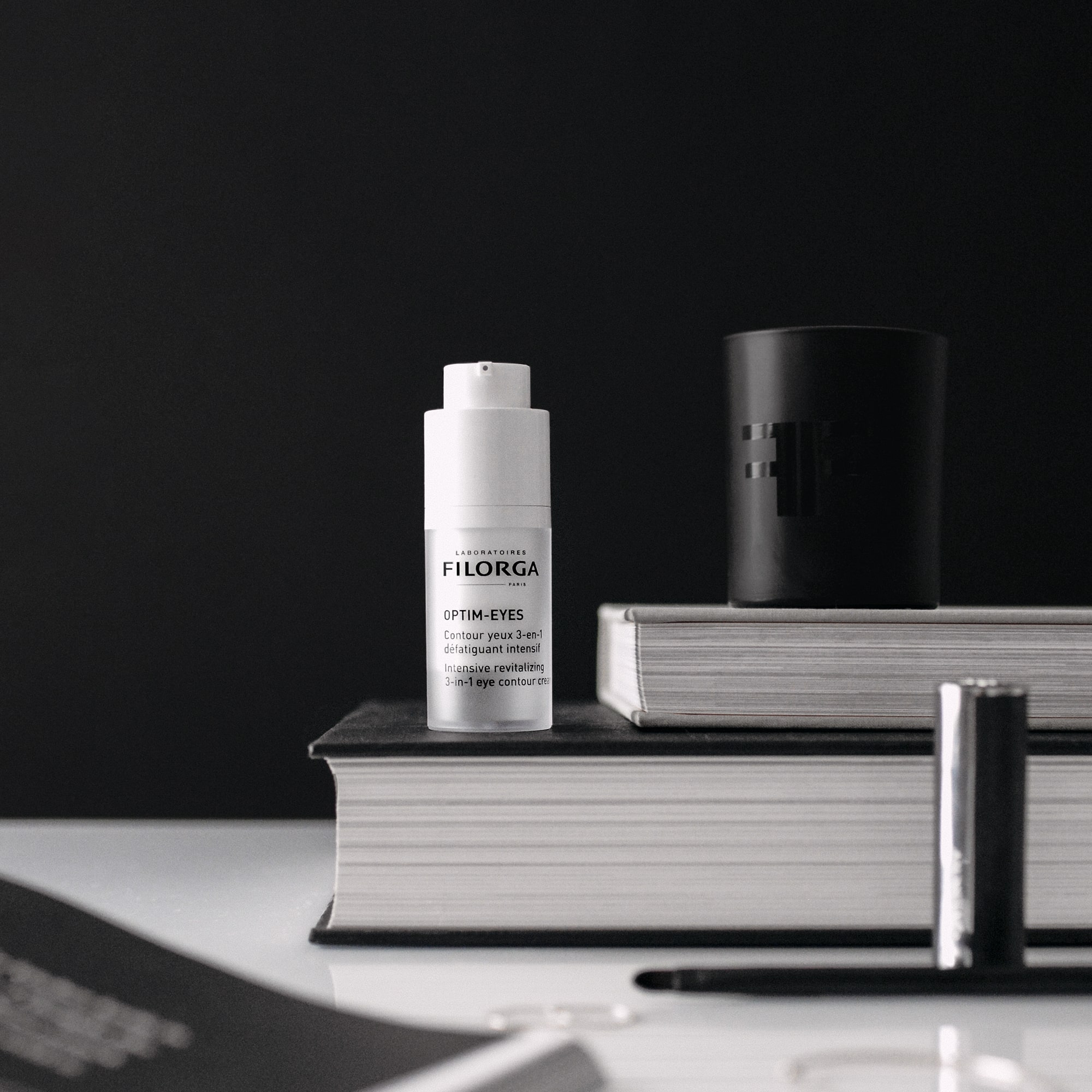 WHAT ARE DARK CIRCLES? 
Dark circles refer to the area of skin under the eyes, known as the periorbital area. This area is a lot more delicate and four times thinner than the skin on the rest of the face. As such, this area is more prone to hyperpigmentation, dark veins and puffiness.
WHAT CAUSES DARK CIRCLES UNDER THE EYES?
AGEING
As we age, skin naturally becomes thinner and the collagen required to maintain skin's elasticity depletes. This causes the dark veins under the skin to appear more visible, resulting in the appearance of dark shadows under the eyes.With age, the fat pads underneath the tear troughs (the eye contour area) also lose fat tissue and volume, becoming smaller and forming a hollower appearance.
FATIGUE
Lack of sleep often makes skin appear dull, creating a tired appearance. Tiredness also causes blood vessels to increase in size, making the veins under the eye area appear more prominent, and dark under eyes appear darker.
DEHYDRATION 
The skin requires water to stay hydrated, and without it the skin on the face and under-eye area may appear less plump and duller. This makes the eye contour look sunken or hollow, casting dark shadows.
HOW TO GET RID OF DARK CIRCLES
To correct dark circles and reduce the appearance of bags under the eyes, it's important to maintain healthy beauty habits.
CAREFULLY REMOVE EYE MAKEUP
As dark circles can be caused by the accumulation of pigments and residue from products such as mascara and eye liner, removing makeup at the end of each day is key to reducing dark circles. When cleansing, avoid rubbing the eyes or being too rough in this delicate area, as it can cause blood vessels to break, worsening the shadows under the eyes.
Suitable for use on the delicate eye area, the Filorga Foam Cleanser is enriched with moisturising and soothing ingredients for younger-looking skin. Massage on to wet skin morning and night.