From redness to itching, tightness and discomfort, sensitive skin often shows these signs on a daily basis. As such, you need to take care of it every day by adopting the right habits. 
Read on to learn how to care for sensitive skin, and discover Filorga's best products for sensitive skin, to gently moisturise and replenish your skin.
WHAT IS SENSITIVE SKIN?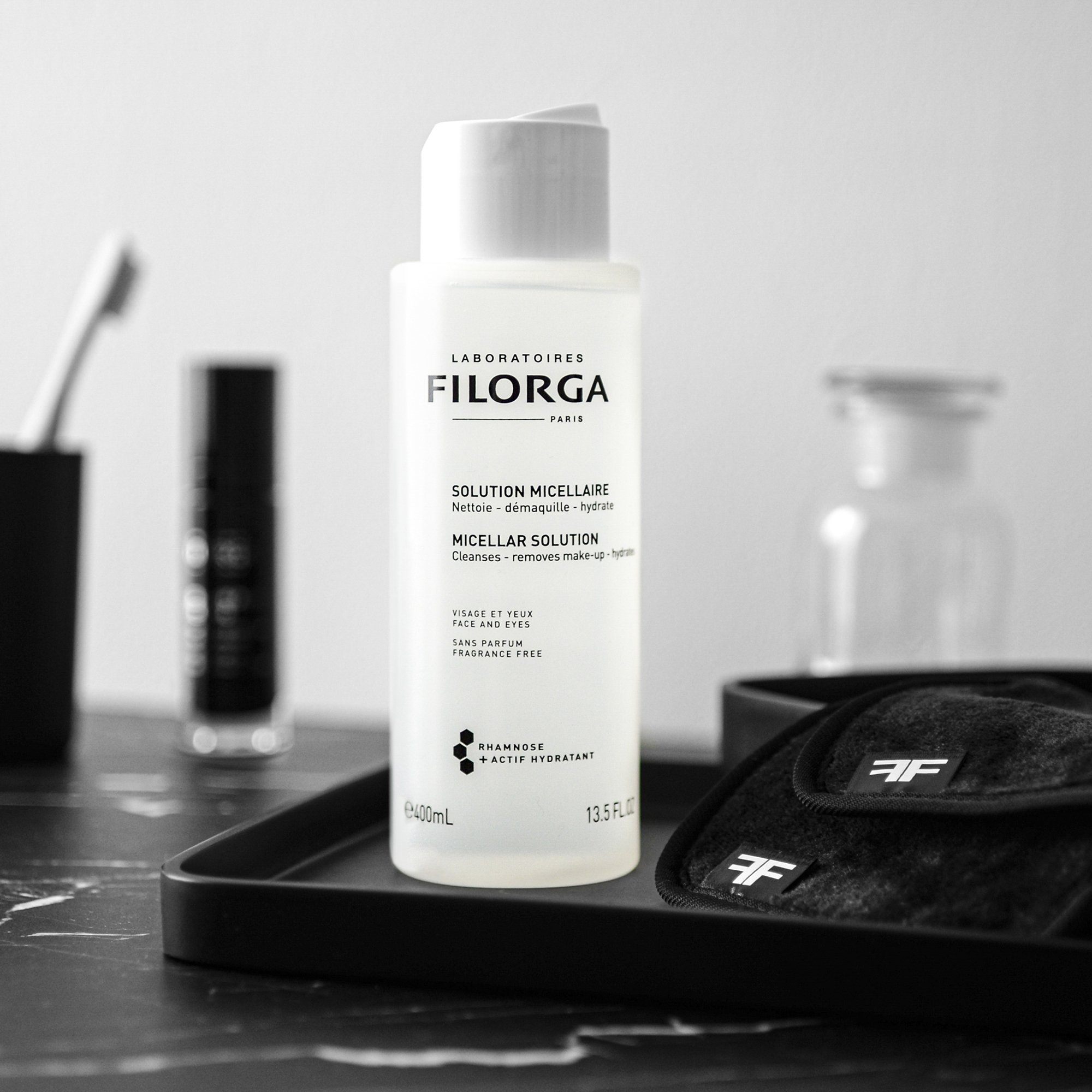 Those with sensitive skin may experience irritation, redness, itching and tightness in response to stimuli that normally would not cause these reactions.
The sensitivity can be intermittent, flaring up when exposed to a trigger, then resolving on it's own.
WHAT CAUSES SENSITIVE SKIN?
The cause of sensitive skin can be hard to pinpoint. Redness and irritation can flare up due to a number of environmental factors, from sudden changes in temperature, the sun, unsuitable make-up products, washing clothes with too much detergent and overly abrasive exfoliation.
The primary causes of skin sensitivities can usually be put down to two things, a hyperactive immune system, generally caused by genetics, or a weakened skin barrier, often caused by being exposed to environmental aggressors or using too many harsh irritants.
HOW TO CARE FOR SENSITIVE SKIN
It's essential to soothe the skin by adopting the right beauty routine. Gentle products should be used in the morning and evening and it is vital to avoid any overly aggressive cleansers or exfoliators. The various aggressors to the skin cause an alteration of the skin's barrier function. It is therefore essential to repair the skin by providing it with hydration and repairing active ingredients.
To ensure this, a serum and protective cream with hyaluronic acid should be applied to moisturise and repair the skin on a daily basis.
STEP 1: Gently cleanse with a mild cleanser for sensitive skin, like Filorga's FOAM CLEANSER Anti-Aging Make Up Remover or MICELLAR Anti-Aging Cleansing Solution.
STEP 2: Opt for a hyaluronic acid infused serum for sensitive skin to moisturise and repair the skin. The HYDRA-HYAL Hyaluronic Acid Hydrating Plumping Serum from Filorga incorporates 5 types of hyaluronic acid to hydrate, plump and refresh.
STEP 3: Gently pat the OXYGEN-GLOW Smoothing Radiance Eye Cream under the eye area. The perfecting formula combines oxygenation boosters and hyaluronic acid to rejuvenate and hydrate the delicate under eye skin.
STEP 4: Follow up with the OXYGEN-GLOW CC Cream, a unique formula that brings out the skin's natural glow and deeply hydrates the skin. Smoothing hyaluronic acid plumps and moisturises, while the SPF30 protects against harmful UV rays, blue light and pollution, a must when taking care of sensitive skin.
STEP 5: You can also use nourishing face mask for sensitive skin once a week to soothe and maintain hydration. The HYDRA-FILLER MASK Hyaluronic Acid Moisturising Sheet Mask is a must for sensitive skin. A concentrated serum of aloe vera and hyaluronic acid combines to sooth and hydrate tight skin restoring radiance and freshness of the complexion.
SKINCARE FOR SENSITIVE SKIN