SLEEP & PEEL 4.5: THE NEW MICRO-PEELING NIGHT CREAM INSPIRED BY PROFESSIONAL PEELS.
A radiant complexion, smoothed fine lines and a refined skin texture from the first morning*!
Discover our latest innovation: SLEEP & PEEL 4.5, a micro-peeling night cream containing 4.5% hydroxy acids, also known as AHAs and BHAs, for a radiant complexion, a refined skin texture and reduced fine lines from the first morning*.
These types of acids can be found in the professional peeling solutions used at beauty salons and clinics that inspired us when creating SLEEP & PEEL 4.5.
These acids help stimulate your skin's cell renewal – in other words, illuminate your complexion, refine your skin texture and smooth fine lines.
When we go to sleep after a hard day fighting outside aggression, our cells go from "defence" to "repair" mode! The skin becomes more capable of receiving active ingredients to repair the damage accumulated during the day.
Night is therefore the perfect time to apply SLEEP & PEEL 4.5 and gently help skin to renew itself.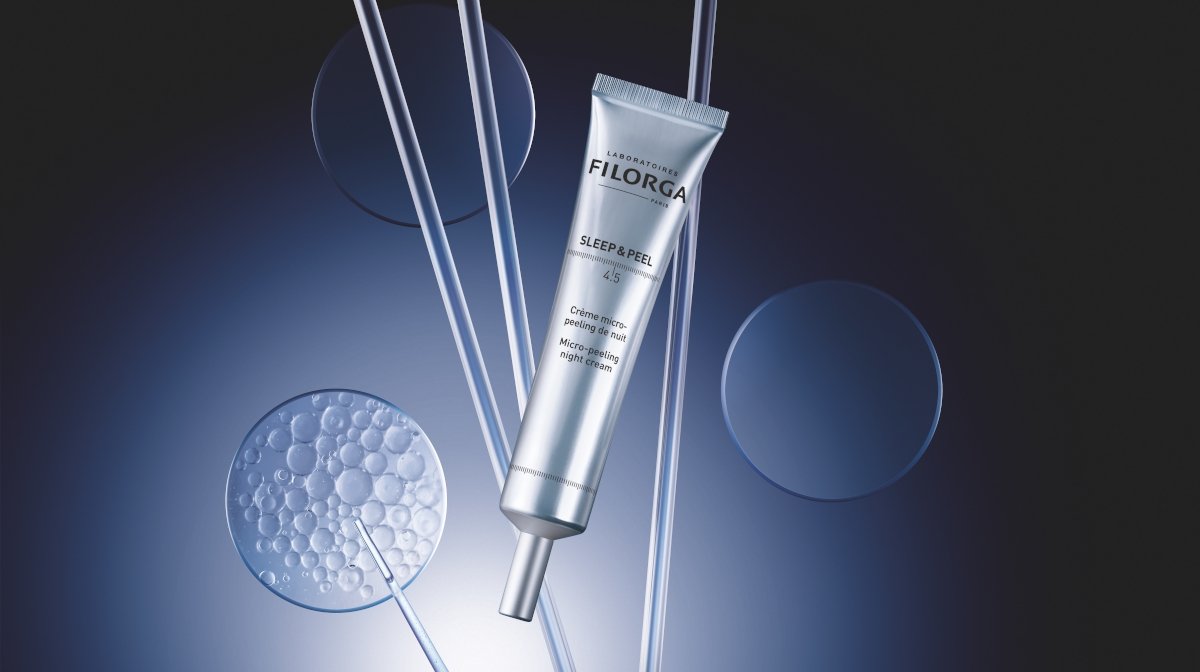 How does a professional peel – the inspiration for SLEEP & PEEL 4.5 – work?
Professional peels eliminate the upper layers of the skin and stimulate skin regeneration thanks to:
AHAs, which gently exfoliate dead cells that have built up on the skin, leaving it smoothed, more radiant and even.
BHAs, which help reduce excess sebum by penetrating inside pores and consequently refining the skin texture.
SLEEP & PEEL 4.5 can also be used to prepare skin before a professional peel. Just make sure you stop applying it a day beforehand.
ALL ABOUT SLEEP & PEEL 4.5
 Who is it for? All customers who are looking for:
An action on a dull complexion, fine lines and an uneven skin texture.
A peeling cream that gently exfoliates.
A cream suitable for sensitive skin and skin not used to acids.
How to apply
Use it as a one-month treatment.
Apply it in the evening as a night cream to cleansed skin.
Apply it to the entire face, neck and décolleté, avoiding the eye contour area.
 Bonus tip: Apply it to your lips every other evening for softer lips!
How to use:
Avoid sun exposure.
Apply sun protection during the SLEEP & PEEL 4.5 treatment.
Wait one month after the end of the treatment before starting another one.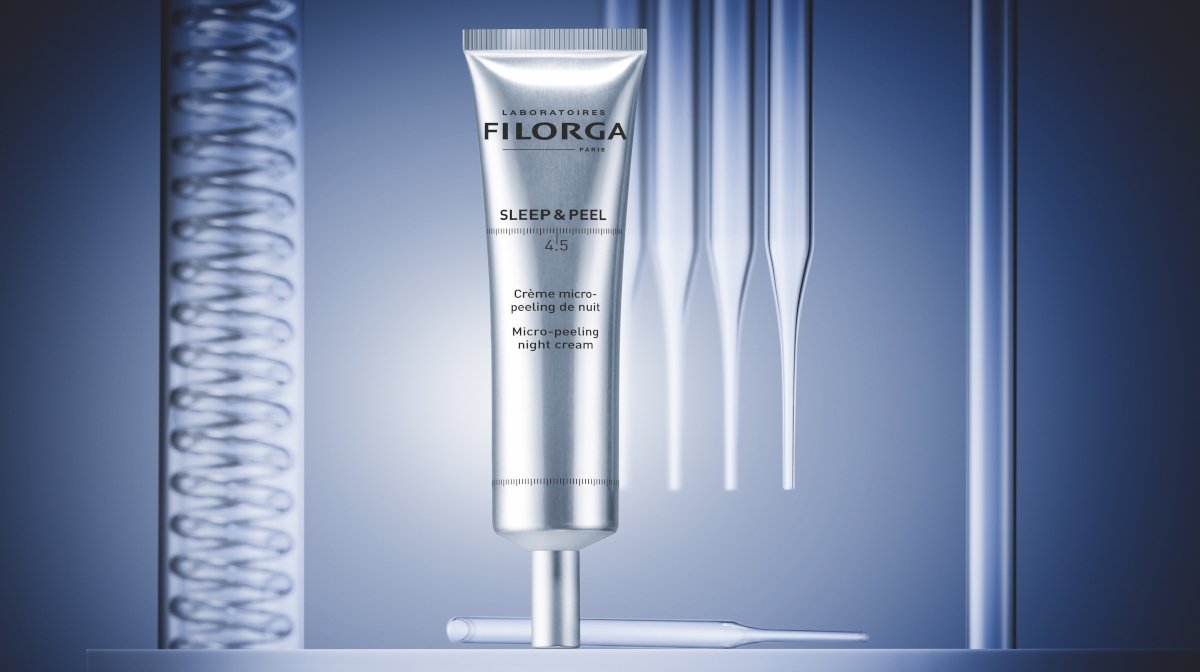 Proven effectiveness and results observed by women:
89%* of women observed a new-skin effect from the first morning.
After 7 days:
More radiant skin for 91%**
Refined skin texture for 94%**
Smoothed skin for 91%**
*Self-assessment – 36 volunteers – results after 1 application of SLEEP & PEEL 4.5.
 **Self-assessment – 36 volunteers – results after 7 days' application of SLEEP & PEEL 4.5.