The latest product to be added to the LIFT range, LIFT-STRUCTURE RADIANCE is an ultra-lifting radiance-revealing solution that will enhance your complexion and give your skin a radiance boost!   
As women age, slackening and loss of radiance become their top 2 concerns. As a solution, FILORGA designed LIFT-STRUCTURE RADIANCE. This fluid with a pink texture contains an expert double-action [lift + radiance] formula enriched with active ingredients used in injections. The results: smoother skin, a more even-looking complexion and a guaranteed healthy-glow effect. Invisible on all skin tones, it renews the skin's radiance every morning.  The benefits of this new formula? The combination of PLASMATIC LIFTING FACTORS and  CHROMA-YOUTH 3T.  
PLASMATIC LIFTING FACTORS, THE LIFTING COMPLEX 


PLASMATIC LIFTING FACTORS is inspired by injectable lifting techniques to stimulate all the skin's firmness processes simultaneously. The goal? Even and revitalised skin. The plant plasma contained in this lifting-effect complex tightens the features and reticulated hyaluronic acid helps to reshape the facial volumes. It is of marine origin and its structure, identical to the collagen naturally found in the skin, tackles the signs of skin ageing.  
CHROMA-YOUTH 3T, THE 3-STEP PERFECTING COMPLEX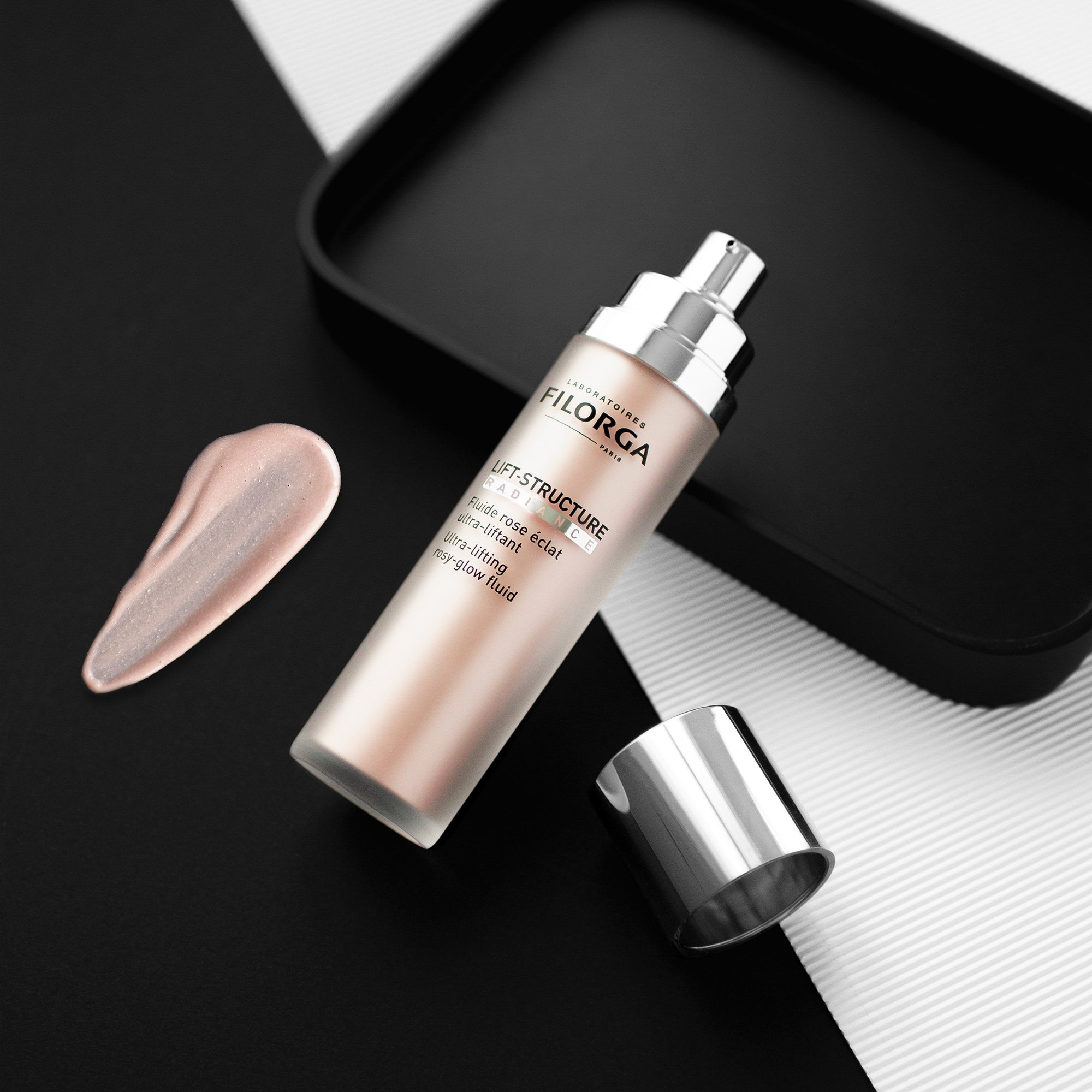 This unique complex has 3 missions: correct complexion irregularities, activate the skin's natural pink-hued radiance and enhance the complexion. In this perfecting complex, keratolytic papain boosts cell renewal for a radiant complexion, a powerful peptide tackles a  yellowing complexion and a plant-sourced extract diminishes redness. Finally, a combination of 4 fine pearlescent particles adapts to all skin tones immediately after application.  
Ready to test this new product? 
OUR CHOICE