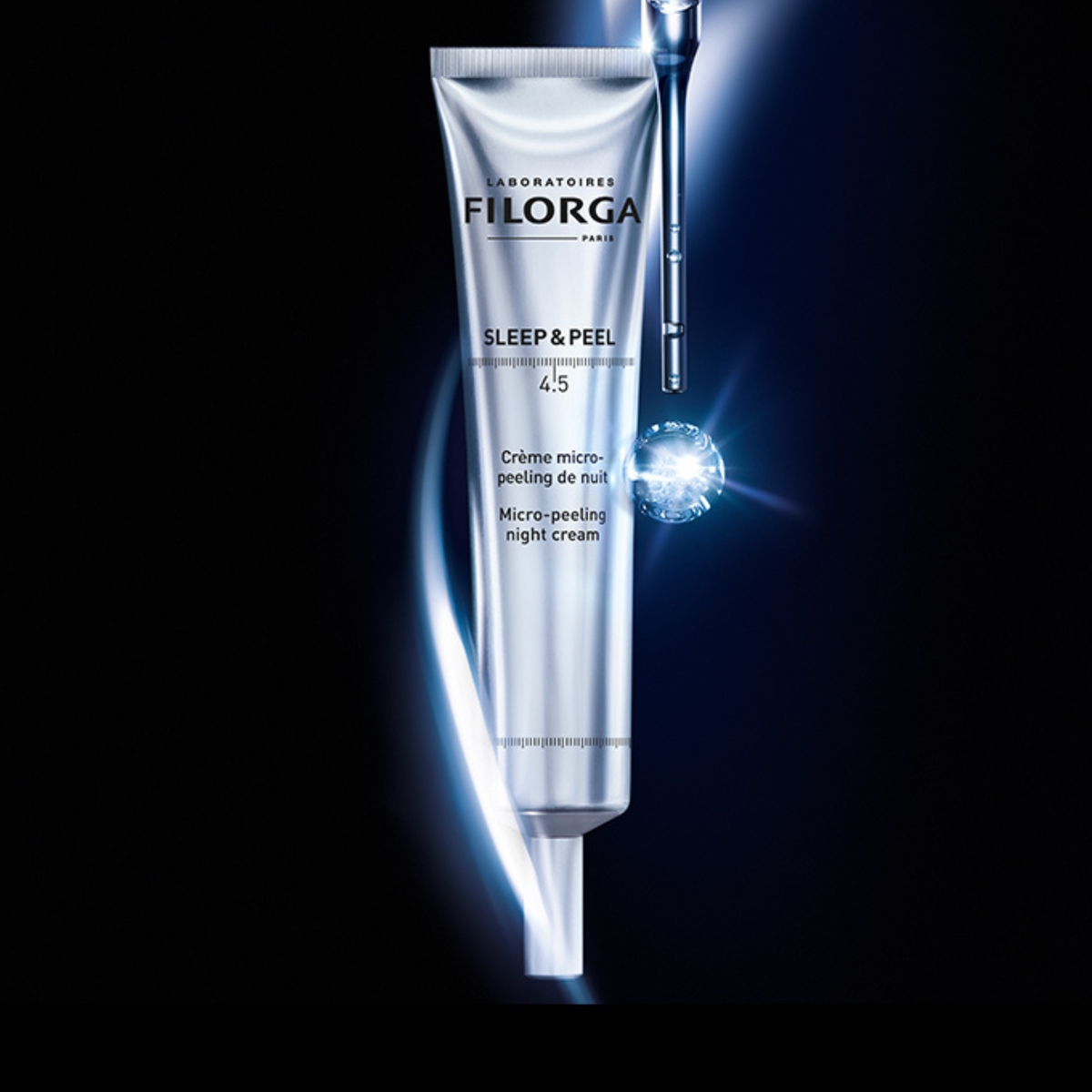 NEW: SLEEP & PEEL 4.5
The Micro-Peeling Night Cream inspired by professional peels.
"New Skin" Effect from the 1st morning*.

*Self-assessment. 36 Volunteers. Results after 1 single application.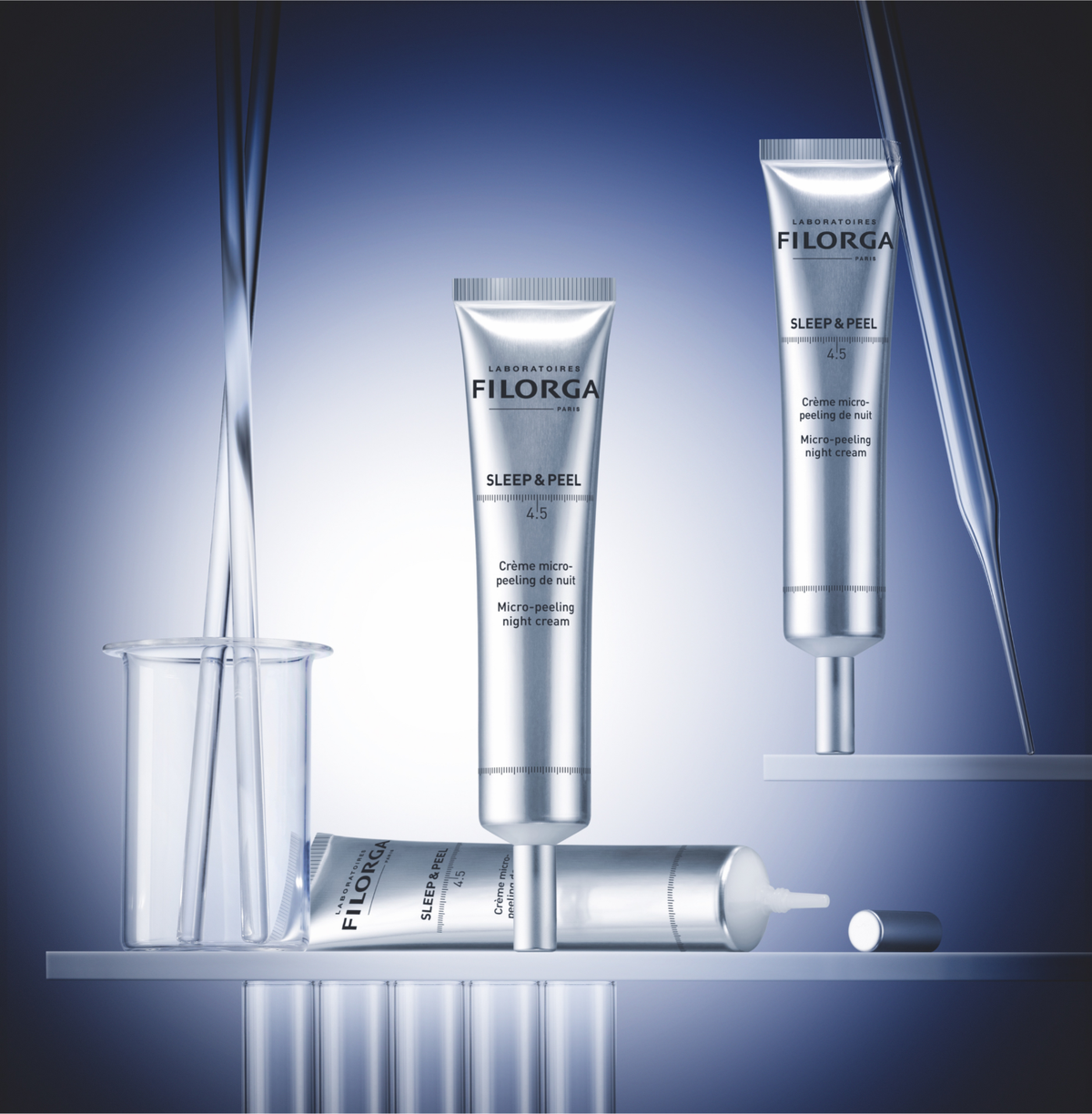 WHAT IS THE GOAL?
SLEEP & PEEL 4.5 is designed to stimulate cell renewal while sleeping, for a new-skin effect upon waking. For those who wish to improve their skin quality, get back its glow, reduce imperfections and tighten pores.
SHOP NOW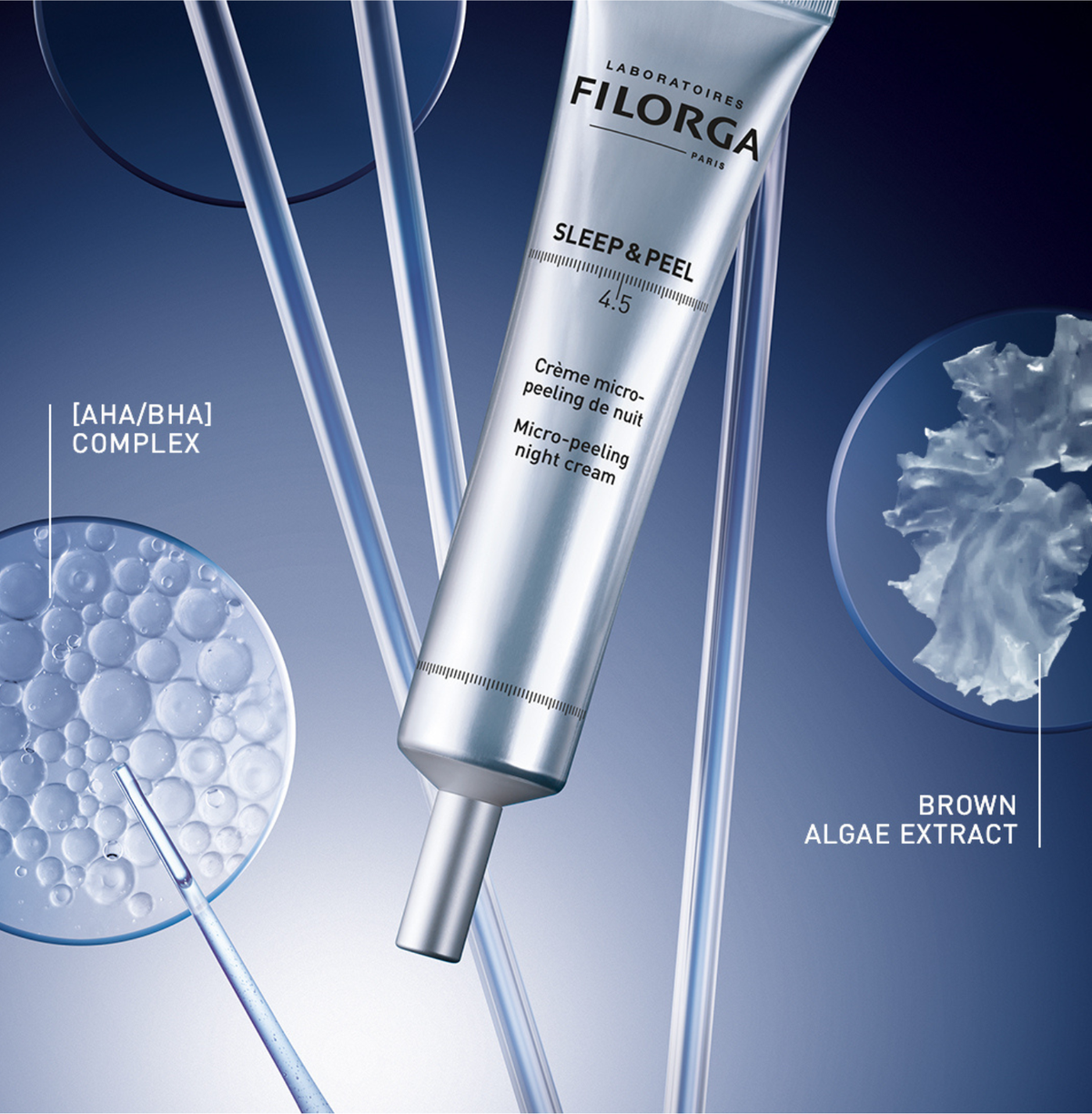 HOW DOES IT WORK?
Thanks to a cocktail composed of two hydroxy acid families, the micro peel complex was created:
- AHAs, will gently exfoliate dead cells and smoothen the skin, creating a more luminous and uniform complexion.
- BHAs, reduce excess sebum by penetrating inside pores and consequently refining the skin texture.
SHOP NOW