The perfecting and protecting CC CREAM with SPF 30 from Filorga: Combatting a dull complexion and lacklustre skin for a natural, healthy glow effect, in one universal shade.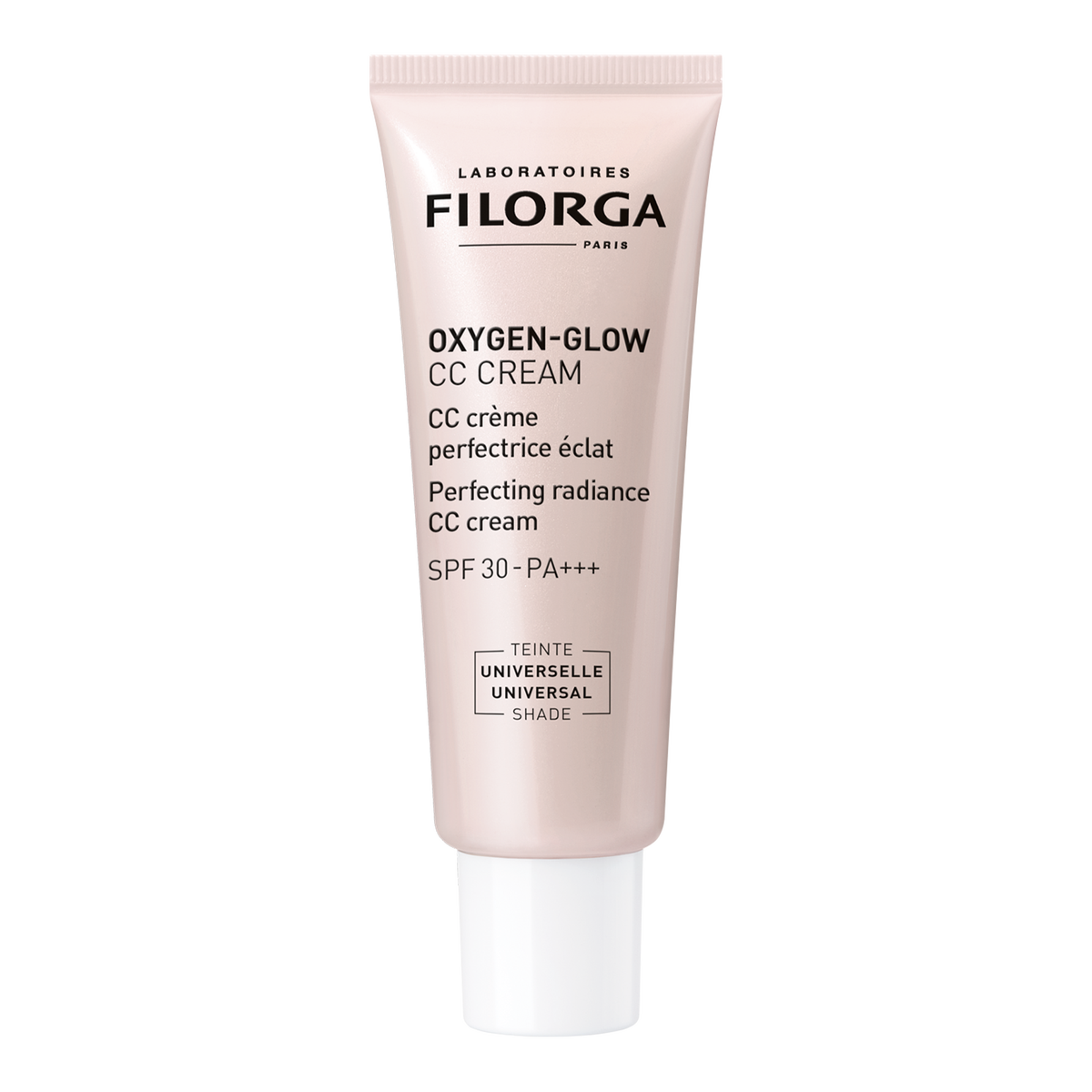 DISCOVER THE OXYGEN-GLOW CC CREAM
A PERFECTING AND PROTECTING CC CREAM FOR ALL SKIN TONES
HYDRATE AND GLOW
A subtly tinted and creamy texture, infused with hyaluronic acid and encapsulated pigments for an even looking and luminous complexion.
BENEFITS/ RESULTS
A TRIPLE ACTION FORMULA: RADIANCE + PERFECTION + PROTECTION
PERFECTING ACTION: For boosted skin oxygenation and smoother, detoxified skin
HEALTHY-GLOW RADIANCE ACTION: For an instantly even and radiant-looking complexion
TRIPLE PROTECTION: From UVA-UVB rays, blue light and pollution
SHOP NOW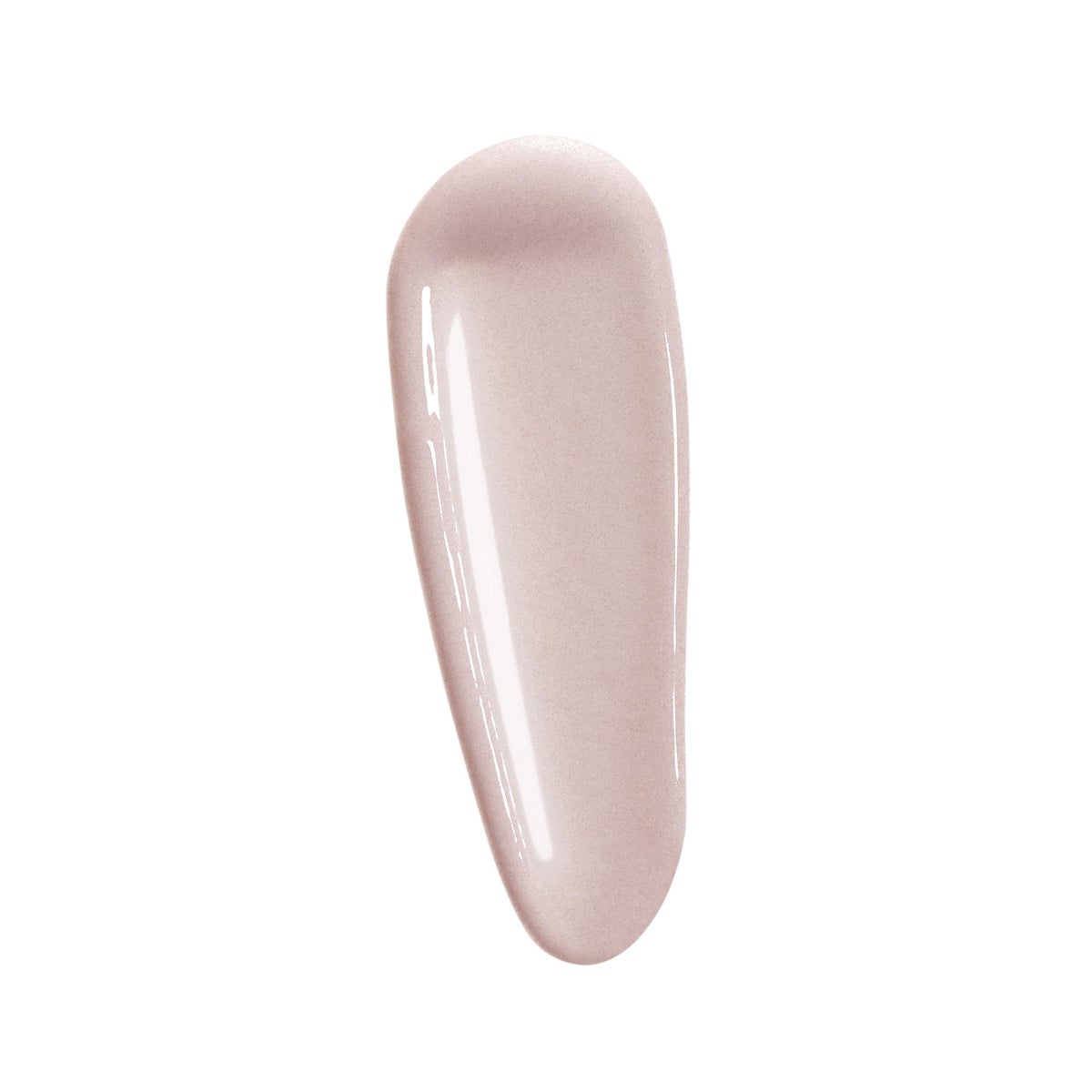 APPROVED BY WOMEN
EFFECTIVE AFTER 7 DAYS⁽¹⁾
MORE RADIANT SKIN........92%
EVEN COMPLEXION...........96%
NATURAL HEALTHY-GLOW EFFECT... 88%
UNIVERSAL SHADE ⁽²⁾
NATURAL...... 87%
CORRECTS COLOUR FLAWS.... 82%
SUITS THE SKIN TONE.........79%
⁽¹⁾ self-assessment – 26 subjects – after 7 days of once-daily application of the OXYGEN-GLOW CC CREAM. ⁽²⁾ self-assessment –39 subjects – after 28 days of once-daily application of the OXYGEN-GLOW CC CREAM.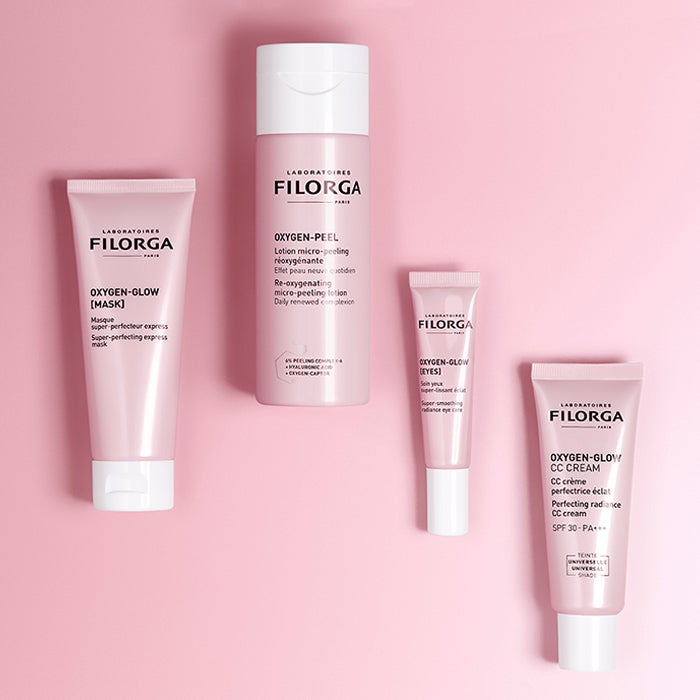 ROUTINE STEPS
ADD OXYGEN-GLOW INTO YOUR SKINCARE ROUTINE: AM
STEP 1: 1-3 times a week, apply a generous amount of OXYGEN-GLOW [MASK] RADIANCE MASK on cleansed skin. Leave for 10 minutes and remove with a damp cleansing cloth.
STEP 2: Gently pat OXYGEN-GLOW [EYE] EYE CREAM around the eye contour with the fleshy part of the index finger.
STEP 3: Apply a pea-sized amount of OXYGEN-GLOW CC CREAM and smooth over the face and neck as the final step of your daily morning skincare routine.
STEP 4: After cleansing, apply HYDRA-HYAL PLUMPING SERUM and smooth on the face and neck using light tapping motions.